Mesa
An easy return to office survey for tenants
A quick survey employers can send employees to learn how to make them comfortable when returning to work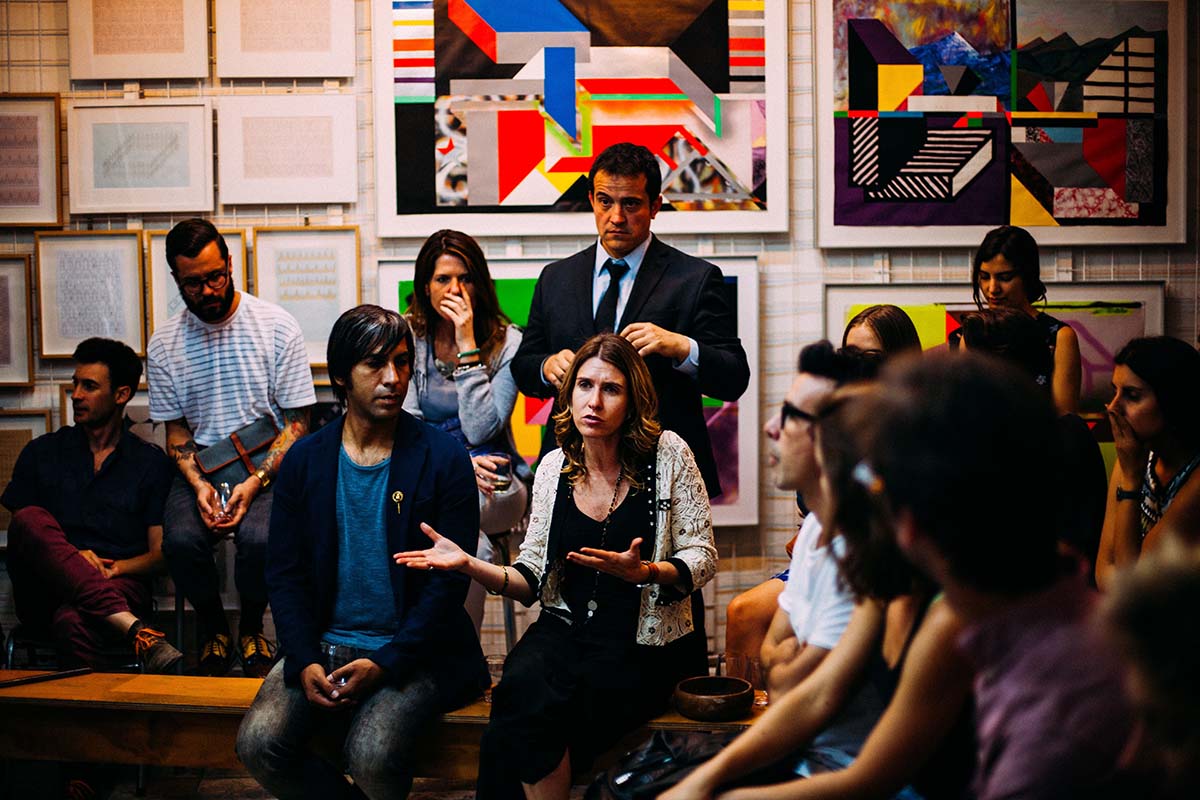 Companies and office managers across the U.S. have begun preparing for employees to return to their offices. Since some employees have been away for over a year, office leaders are wondering how to welcome employees back and make them feel comfortable.
COVID forced a work from home (WFH) experiment that was successful for many firms. According to a study by HR and workplace consulting firm Mercer, 94 percent of businesses saw as much, if not more, productivity when employees worked from home. Because of this, some companies are planning to adopt a hybrid WFH model that allows employees to spend some or all work days outside of the office.
Nevertheless, many companies still feel that there is no substitute for the energy, creativity, or connection that occurs when employees are physically together. Plus, there is something to be said for not having kids running around while you're on an important presentation! But how do you balance employees' and employers' competing preferences? Two-way communication.
Employees must feel like their concerns and preferences are being heard. One way to do this at scale is an online survey. An online survey lets you disseminate questions widely, track response rates, easily analyze responses, make data-driven decisions, and share results with employees.
We have created a quick survey that employers can send their employees using a service like Google Forms or Survey Monkey. You can find the questions listed below as well as prompts for how to interpret and action on these response(s).
Question 1: Which days of the week would you like to come into the workplace?

Responses: Select all that apply: Monday, Tuesday, Wednesday, Thursday, Friday

What it tells you: Which days would be the most dense in your office and which would be the emptiest? Responses can help you plan for necessary resources.

To think about: How do you also plan for lighter usage days at the office? Would turning off heating/cooling and shared equipment help your firm save on electricity bills? A smart office system, like Mesa from Sidewalk Labs, automatically turns on/off shared outlets and adjusts the temperature according to real-time occupancy. Mesa also gives you the option of manually adjusting devices from anywhere, so you can keep an eye on and adjust what's happening at the office during your WFH days.
Question 2: When would you feel most comfortable returning to our space?

Responses: Select one: I'm ready now, After I have been vaccinated, when safety protocols are put in place, when health officials indicate it is safe

What it tells you: How ready your employees are to return today and when others might be. These answers will help you to gauge how much time you have to prepare for their return.

To think about: Would you like to stagger the return? This would allow those who are ready to begin coming in and roll out returning to the office to others as vaccine availability and guidance evolves.
How can you ensure fresh air? The CDC cited indoor air quality as a major consideration for employers considering returning to the office. However, ventilation concerns can be tricky to measure and solve. Mesa's window sensors can help you monitor the amount of fresh air in a space, alert you when air has become stale, and suggest the best time to open windows. Later in 2021, Mesa will also provide air quality indications and balance ventilation when HVAC systems allow for it. And the full kit can be self-installed by tenants in most office spaces in a couple of hours.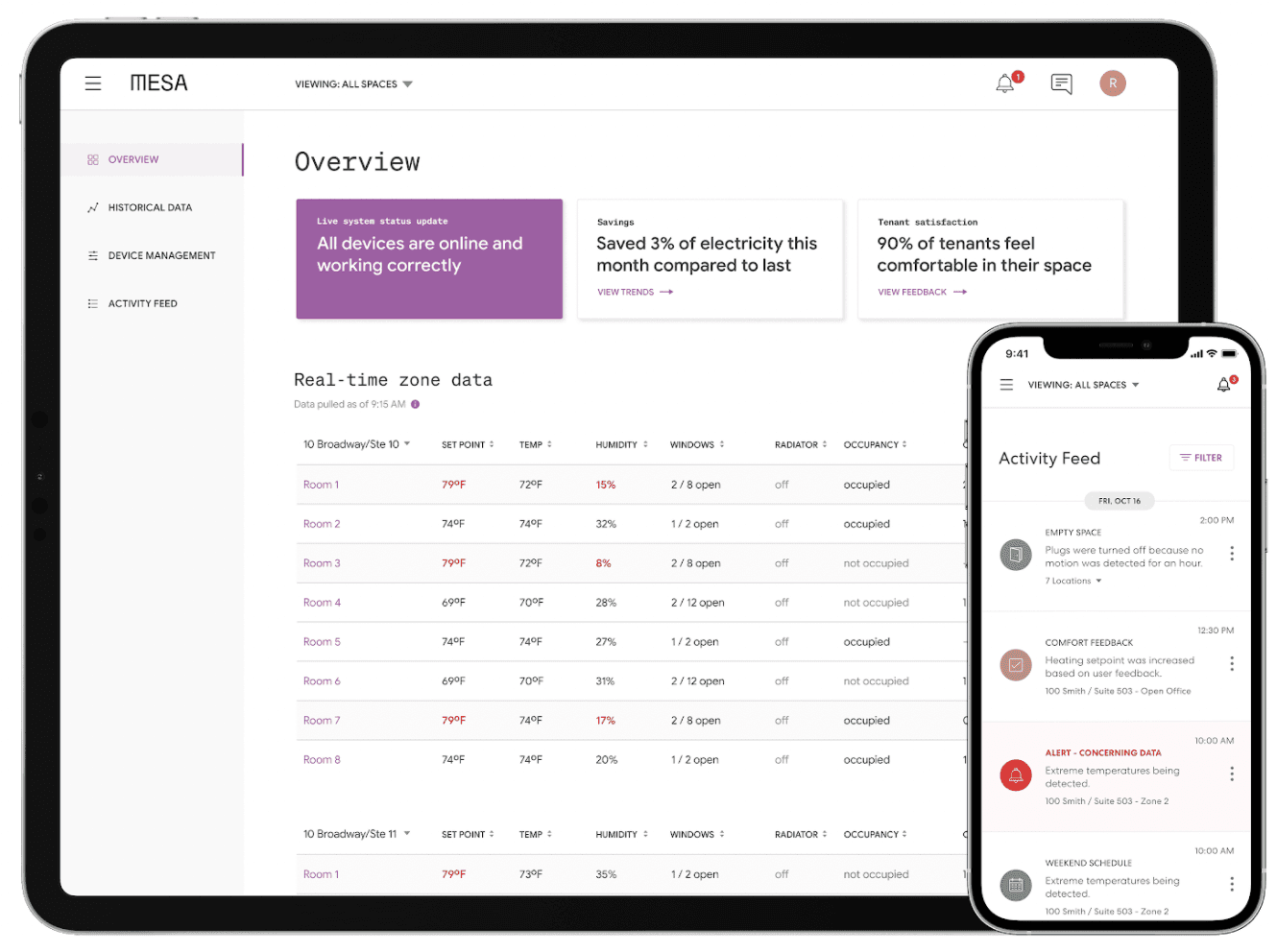 Question 3: Which protocols would you like to see added to our site when you do return?

Responses: Select all that apply: Additional Ventilation, Mask Requirements, Signage, Increased Sanitization, Social Distancing, Physical Transparent Shields, Temperature Checks, None

What it tells you: These answers allow employees to 'vote' for what's going to make them feel safe at the office.

To think about: It might help build trust and enthusiasm for returning to the office by sending these results with employees and, once implemented, also sharing images of the new protocols as a "you asked for it and we listened" email. By surveying your employees, considering their responses, and showing how you've worked to assuage their concerns, firms can better navigate returning to their offices, implementing hybrid working models, and building enthusiasm for reopening.
If you'd like to learn more about Mesa and how it can help your workplace click here to get in touch.