Company News
Announcing Replica's spin-out and Series A
Today, we're excited to announce that Replica the product has become Replica the company.
By Nick Bowden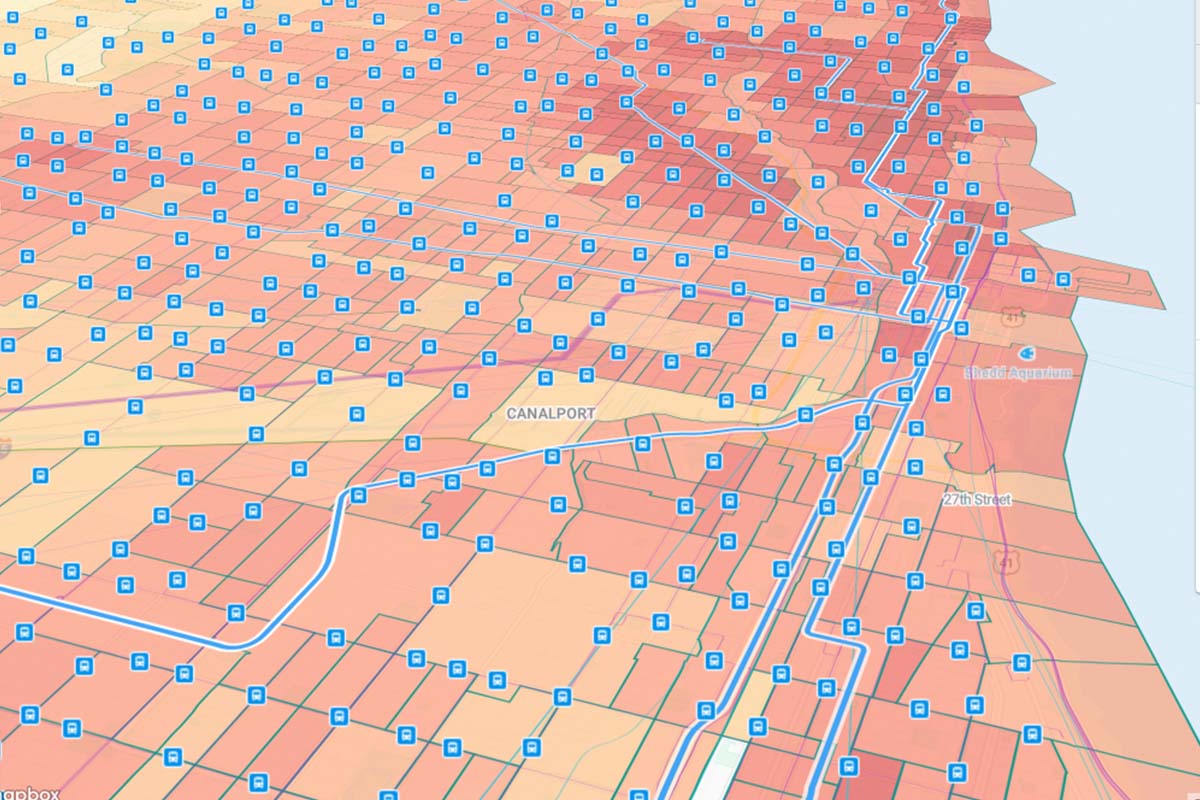 Today, we're excited to announce that Replica the product has become Replica the company. We are being joined by three amazing partners — Innovation Endeavors, Firebrand Ventures, and Revolution's Rise of the Rest Seed Fund — as we've closed our Series A financing.
Sidewalk Labs has been and will continue to be an important partner in our journey. Replica will continue to be headquartered in Kansas City with our primary engineering office in San Francisco. We are hiring for several roles in both offices.
Replica — originally the Model Lab — started more than two years ago to explore modeling as a means of addressing large urban problems. During that time, we've been fortunate to meet with public agencies across the world learning more about the data, tools, and processes they use to better understand the places they manage. These conversations, along with our early work in Kansas City, Portland, and Chicago, helped us refine our understanding of the challenges these agencies face everyday.
At the heart of these challenges is a lack of insight into the complex interdependencies between transportation and land use. Public agencies face an incomplete picture of city movement patterns, which can lead to a lower confidence in critical transportation and land use decisions. New mobility, rising housing costs, and aging infrastructure have accelerated the urgency to find better solutions. Since the beginning, we've been committed to advancing the work of public agencies in these critical areas.
The result of that work is Replica, which is focused on helping public agencies better understand the movement of people and goods. Replica is a user-friendly modeling tool that uses de-identified mobile location data to give public agencies a comprehensive portrait of how, when, and why people travel.
Replica is not interested in the movement of individuals; we are interested in the collective movement of a particular place. For this reason, we only start with data that has been de-identified. This data is then used to train a travel behavior model — basically, a set of rules to represent the movement in a particular place.
These movement models are then matched with what is referred to as a "synthetic" population. Synthetic populations are created using samples of census demographic data to create a broad new data set that is statistically representative of the actual population.
The combination of the travel models with a representative population, is a set of replicate trip patterns verified with real-world movement counts. An output that is both privacy-sensitive and extremely useful for public agencies.
Over the next few months, Replica will be launching in several new regions, all of which were involved in our initial partner program. The additional financing will allow us to partner with more agencies and roll out Replica at a much faster pace. If you represent a public agency and are interested in Replica, we would love to hear from you!
Nick Bowden is CEO and co-founder of Replica.