Mesa
Does my building need a Building Management System?
What kind of building solution does your portfolio need? We'll guide you on whether a Building Management System (BMS) is the right choice for your portfolio and offer an affordable alternative, so you're prepared when it comes time to upgrade your building.
By Aravind Kumar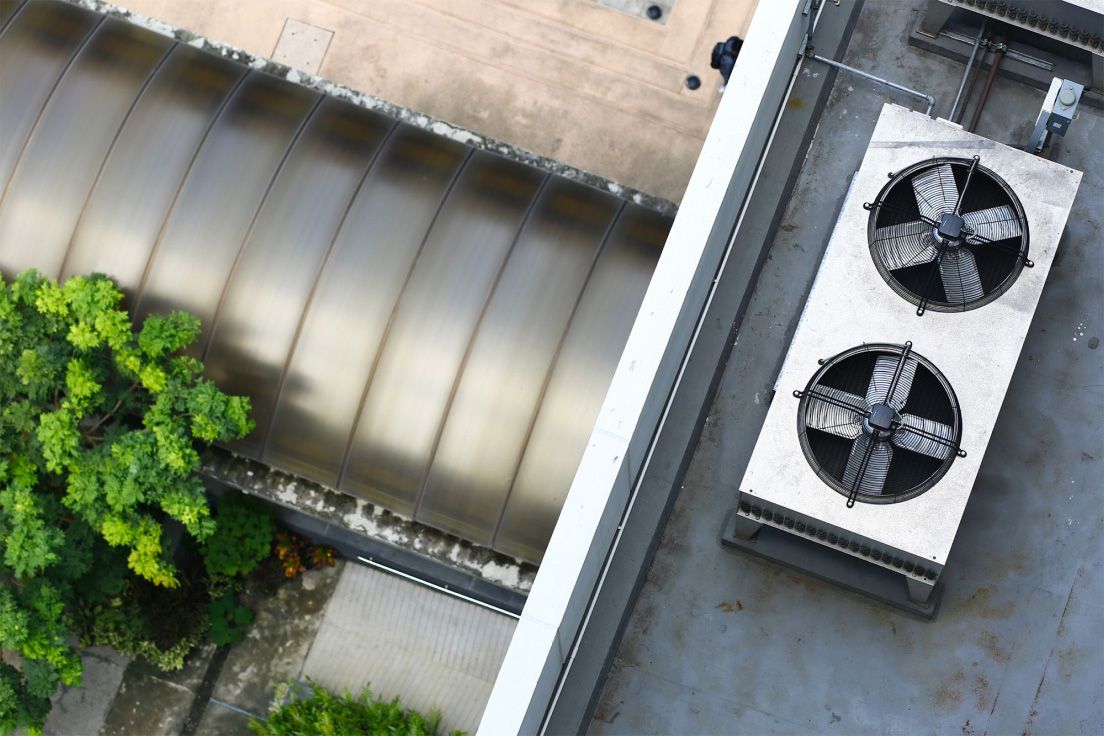 A BMS in summary
A Building Management System, sometimes grouped with a Building Automation System (BAS), is the centralized and automated control of your building's HVAC systems. In an ideal form, it can bring together many systems such as heating, ventilation and air conditioning (HVAC), lighting, access control, video surveillance and energy management. Often, it's the go-to place for HVAC data and alerts. Large commercial buildings, typically more than 100,000 square feet in size, contain complex HVAC control systems such as Air Handling Units (AHUs), chillers, and Variable Air Volume (VAV) systems. A BMS solution is designed to automate these HVAC controls based on the building's needs, monitor the system performance and deliver energy savings, operational efficiency and occupant comfort.
A BMS solution is best suited for large buildings with multiple mechanical systems, is costly and can be time consuming to install. What about the 94% of US buildings that are under 50K square feet in size? These are typically run with packaged rooftop units (RTUs) that can exclusively be controlled using a thermostat. Rooftop unit (RTU) air conditioners serve cooling to nearly 60% of U.S. commercial building floor space, according to the U.S. Department of Energy (DOE) and odds are that you own or manage a building operated by an RTU. Older, inefficient commercial rooftop unit air conditioning systems waste energy annually from $900 to $3,700 per unit, according to DOE.
A (Much More) Affordable Alternative to BMS
To combat energy wastage in small to medium buildings, Mesa provides an affordable plug-and-play solution that uses real-time data and automation to reduce energy consumption and improve tenant comfort. With 50% of energy use in small to medium buildings directly attributable to HVAC, Mesa uses inexpensive sensors and devices to deliver energy savings across heating and cooling and "plug loads" (the energy consumed when devices are plugged in, whether or not they're in use). Mesa uses automation to help capture these low-hanging energy savings — giving smaller commercial buildings similar capabilities to a bespoke BMS without the expensive equipment and high-touch installation.
Assessing the Right Solution for Your Building
We understand this isn't exactly a cakewalk, so where should you start? To evaluate the right solution for your building, consider the following aspects:
Business goals: What are the objectives for your building? If you're looking to centralize and control multiple building systems using one solution, a BMS upgrade might be the right choice. If you're mainly focused on getting real-time data and historic data patterns, reducing energy costs, gaining remote access to the space, and giving tenants more control on their environment, consider Mesa.

Building infrastructure: Perform an assessment of your building's infrastructure. Does your building have HVAC systems like chillers, VAV boxes and other unit controllers? Modernizing with a BMS might be the way to go. Mesa is perfectly suited for buildings that contain smaller systems like RTUs and can be controlled using thermostats.

Installation: If your building lacks connectivity, has complex wiring needs, or contains legacy systems that need software and hardware integration, having a professional scope BMS upgrades might be a better choice. If you prefer an easy and quick install with less dependency on contractors, Mesa can start saving energy as soon as it's plugged in. All Mesa devices are preconfigured and pre-commissioned. All sensors are labeled and it automatically connects to wifi, so there is no additional work after it's plugged in.

Risk: With building decarbonization requirements becoming more common, combusting fossil fuels on site becomes a liability. Are existing systems running efficiently? Are heating and cooling units running simultaneously? Monthly energy bills lack the granularity to answer these questions. Mesa captures 15 minute HVAC operational status at a fraction of the cost of installing a traditional wired BMS system.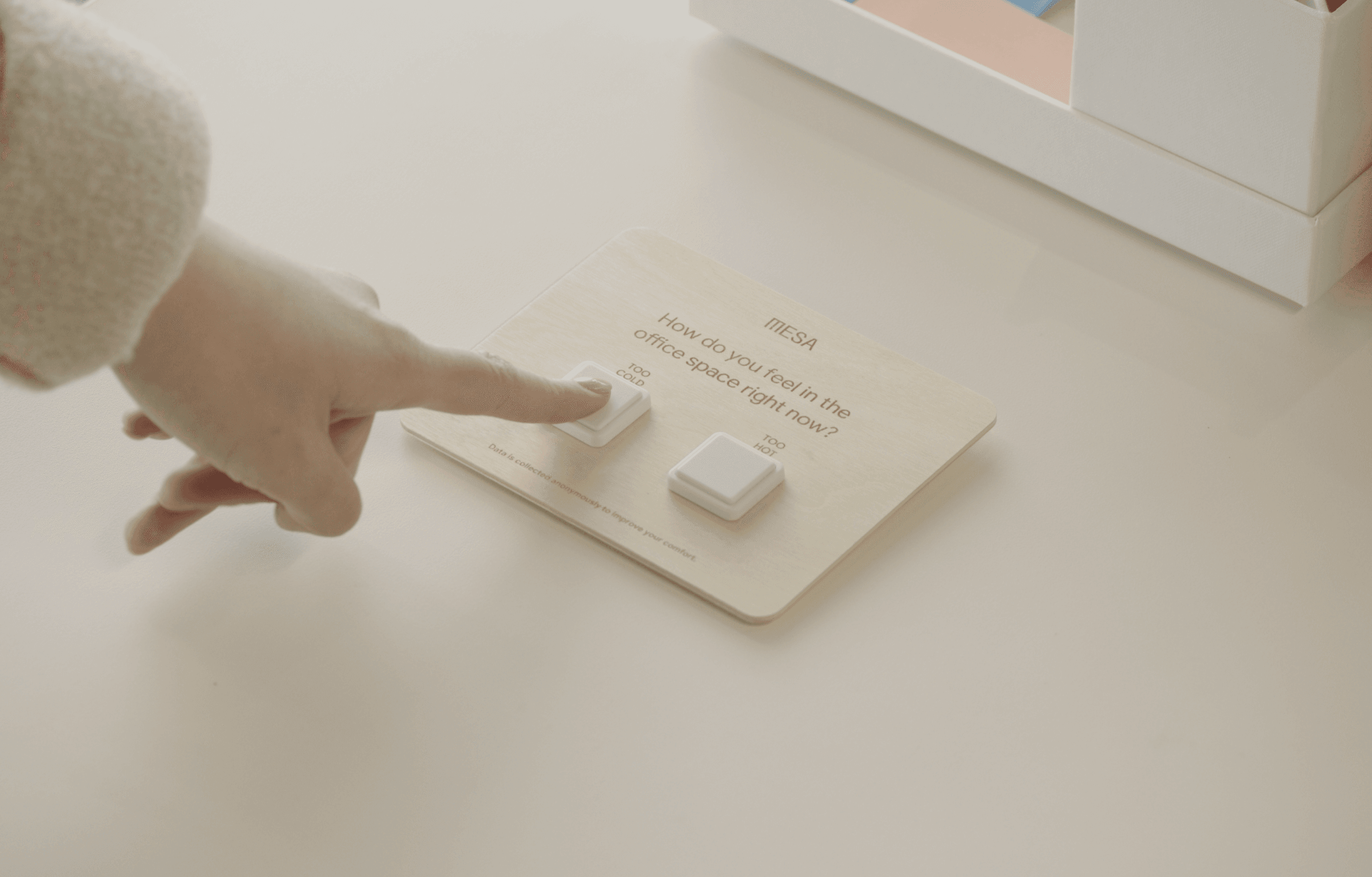 Learn More About Mesa
Mesa is a low CapEx building solution that delivers immediate energy and cost savings to the bottom line and a healthy, sustainable approach to managing spaces. To highlight some of its key features:
Savings on autopilot: Mesa's energy sensors gather non-personal information such as interior temperature and occupancy. The system then manages heating and cooling, turns off unused power outlets, and sends timely maintenance alerts to building operators.
No more sweaty or freezing days inside: Mesa's thermal comfort buttons make it easy for occupants to provide temperature feedback, to avoid the common problem of over-cooling or overheating spaces. This reduces hot/cold complaints that operators handle.