Mesa
Energy regulations are on the rise — here's how Mesa can help
Cities and states around the U.S. are passing stringent energy regulations for commercial buildings. Mesa's kit makes complying easy and affordable.
By The Mesa Product Team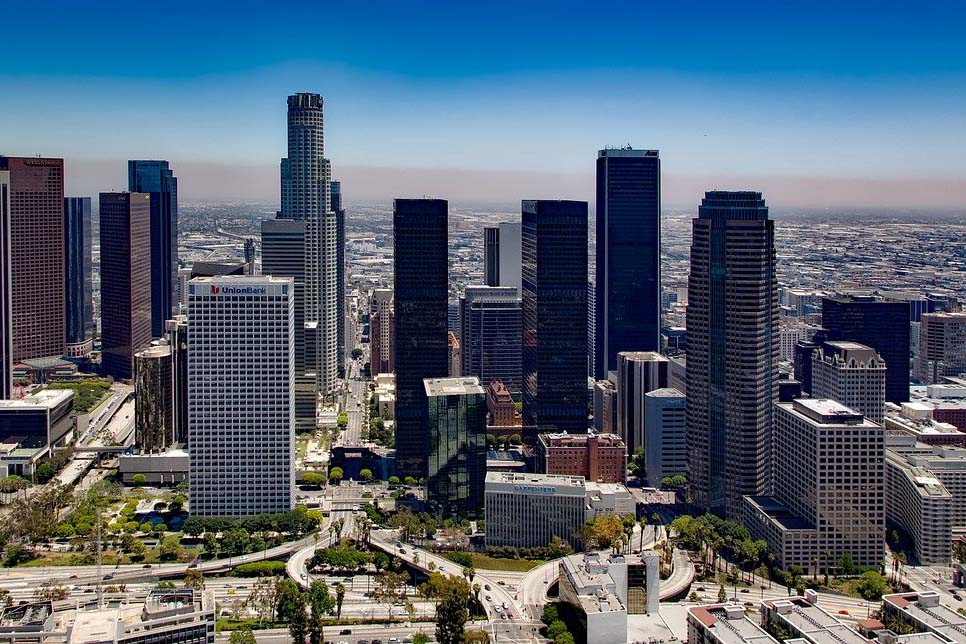 Combating climate change is a growing legislative priority for cities, and with buildings accounting for 40 percent of U.S. energy use and emissions, energy efficiency in buildings is under increased scrutiny by regulators. In this blog post, we'll explore the shifting regulatory landscapes in New York and other U.S. cities and states, and show you how new technologies like Mesa can help building owners and operators navigate them with ease.
Deep Dive on NYC
One example of new legislation affecting commercial buildings is the Climate Mobilization Act, which New York City passed in 2019 as part of the Green New Deal for New York. Local Law 97, which aims to reduce greenhouse emissions by 40 percent over the next decade, and Local Law 95 both apply fines to any buildings over 25,000 square feet (at least 60 percent of buildings in New York City) that emit carbon in excess of their limit. Local Law 95 also requires buildings to post their Building Energy Efficiency Rating Label visibly to the public. Starting in 2021, buildings that fail to comply could receive a Department of Buildings violation and a yearly $1,250 fine.
In New York City, you can simply look up your building's address on this map to see its emissions. Generated by NYU's Marron Institute of Urban Management, the map includes information on all property types, including office buildings, multi-family housing units, schools, stores, and hotels. The Building Energy Exchange has also created a straightforward carbon emissions calculator to help buildings comply with Local Law 97. The NYC Department of Buildings provides a resource to view your building's energy efficiency rating as well (see the green box at the bottom of the page).
Energy Efficiency Laws Across the U.S.
Other places with similar legislation and resources include California, Nevada, Washington State, Maine, and Washington, D.C.
Getting Started with Energy Compliance
As Director of Product Management Rachel Steinberg explained on our City of the Future episode on energy-efficient buildings, many office buildings rely on outdated systems for lights, heating, and air conditioning. These systems don't have the specialized capability to simply turn off energy consumers on weekends or holidays, let alone optimize energy use or adapt to the kinds of flexible working arrangements that have become necessary during the Covid-19 pandemic. Upgrading or overhauling these outdated systems would greatly cut energy waste — and ensure compliance — but these kinds of building upgrades require significant time, costs, and technical expertise, which many buildings just don't have. Mesa by Sidewalk Labs is an affordable and easy-install kit to cut energy waste in commercial buildings, bridging the gap between regulation and action.
Mesa's plug-and-play kit includes an array of clearly labeled devices, such as sensors, that can be easily attached to a variety of surfaces via adhesive or simple mounting brackets — all customized to your space. Many Mesa users are able to handle installation themselves, but technical engineers are available for additional support if you need it. This non-invasive solution can be seamlessly integrated into any retrofit process.
Once installed, Mesa's sensors track environmental metrics — including occupancy levels, and thermal dynamics — without intruding on privacy. Mesa's proprietary software then uses that data to automatically adjust the building's heating and cooling systems and turn off unused appliances. For the average 5,000-square-foot office space, the $2,500 Mesa kit pays for itself in energy savings within two years. It empowers both building owners and operators to take direct action every day to reduce emissions.
Saving the environment in the next 30 years will depend on technologies working in tandem with policies. No matter where you are in your energy-efficiency journey, Mesa is a simple and affordable solution to help your building comply with these important new regulations.
To learn more about how Mesa works and how we can help, send us an email at mesa@sidewalklabs.com.
For further resources on emissions regulation in the U.S, see: