Mesa
ESG in real estate: Understanding reporting frameworks
We've decoded the many acronyms of ESG reporting to help get you started.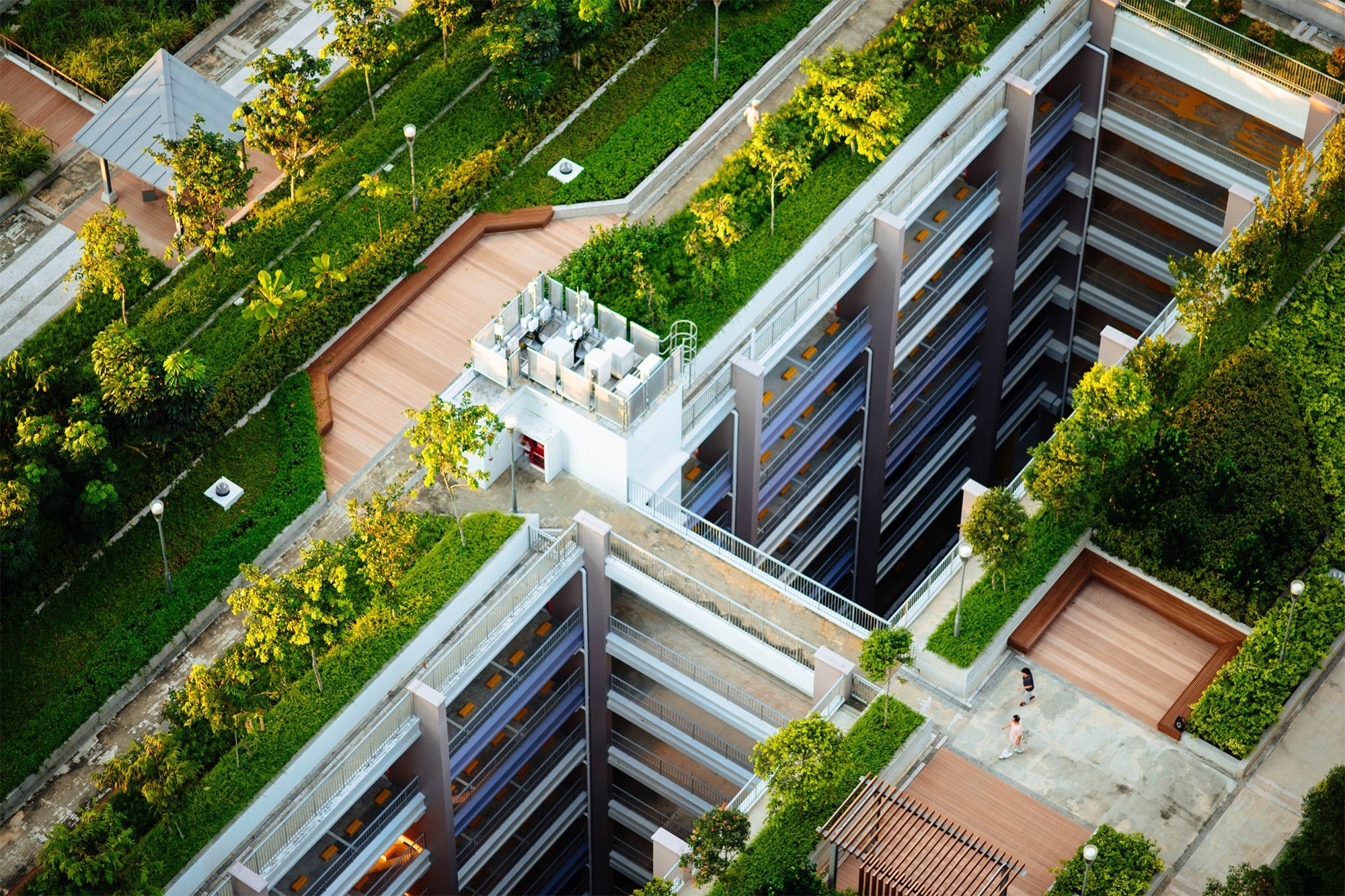 As you consider where to begin integrating Environmental, Social, and Governance (ESG) concepts into your portfolio, building, or tenant space, it's sometimes hard to know where to begin. The growing demand for ESG disclosure has created more than a dozen niche frameworks to serve different industries and stakeholders. Fortunately, each is grounded in the same fundamental concept: data disclosure. Unfortunately, all of the acronyms are enough to send you running.
We've identified the most prominent frameworks and outlined their key differences to help you select the reporting structure that's most relevant to your business.
Common ESG Reporting Frameworks
Data Rules
With so many frameworks out there, many of them unverified, the integrity of ESG reporting is not absolute. Often, business owners are making pledges to be more green, without a strategy to support the work. Instances of greenwashing ("green" marketing without proof to support claims) have risen enormously, and there is a worrying trend of funds attracting capital by drastically overstating their ESG credentials.
These disconnects have not gone unnoticed. Investors have been signaling that they want highly accurate ESG reporting, and the ESG reporting community is listening. In response, the SEC commissioned a task force in March 2021 to identify ESG-related misconduct that will audit statements in Private Placement Memorandums (PPMs). Additionally, the PRI has indicated increased expectations for data validation in its new 2021-2024 strategic plan, focusing on C-suite sign-off on internal audits. There has also been a corresponding rise in third-party ESG audits to enhance reporting credibility against GRI, PRI or SASB frameworks.
With investors' increased scrutiny comes the clear need for verifiable data.Thankfully, you can get started without headcount or expensive capital equipment upgrades.
Mesa Can Help
Amidst the noise, it can be easy to forget that there are many positive reasons to start taking inventory of ESG factors in your business. Gathering real-time data on your buildings and understanding the related GHG emissions can serve a variety of purposes: to benchmark against other buildings, inform operational improvements, align with client sustainability goals, and improve potential investment opportunities.
Make your first ESG step a simple one with accurate and robust data from Mesa. Mesa's easy-to-install suite of smart sensors and connected devices automatically cuts wasted energy, and its Impact Report provides you with the data needed to show progress on your businesses' ESG commitments.
Contact the Mesa team to learn more.