Blog Feature
N-1-1: The rise (and surprise) of three-digit city services
The evolution of 911, 311, and other local numbers into digital services promises to make cities far more responsive.
By Eric Jaffe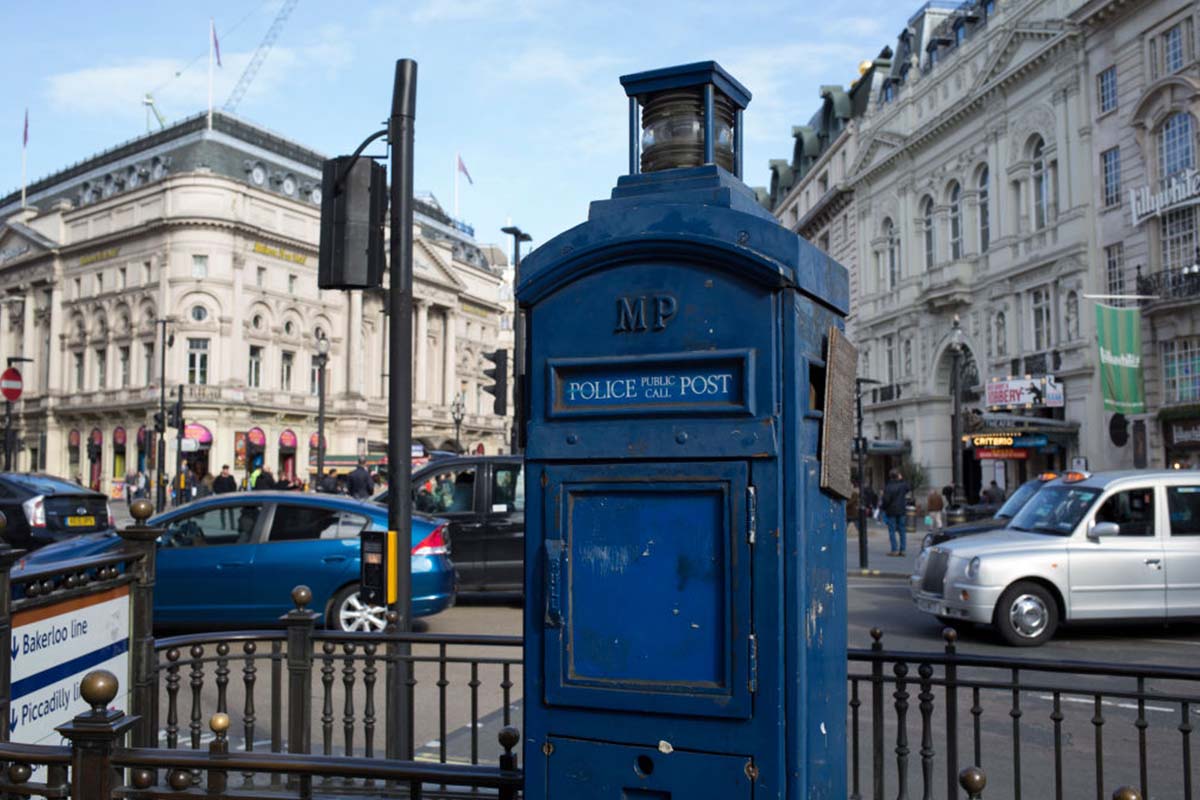 This piece is part of the Sidewalk Talk series "15 Innovations That Shaped the City."
Even with powerful computers in their pockets, people in every region of the U.S. still depend on a group of traditional three-digit telephone numbers for baseline community services. The most influential of these is 911 for emergency response, which proved so popular it ultimately became overburdened by non-emergency calls, pushing cities to launch multiple on-demand services in recent decades, including the breakthrough portal 311, where people can do everything from find a polling station to report a pothole. The rise of N11 options revealed a need for better information flow between cities and residents—a demand that, when combined with new digital tools and open data initiatives, has led to to the promise of far more responsive cities in the future.
"In an ideal universe," the former head of NYC's Open Data program recently told CityLab, "your interaction with government would be so seamless you don't even know it's government."
The origins
In the 1930s, telephone companies in major metros such as New York and San Francisco launched the first 411 service to handle a growing need for directory assistance—an on-demand phone book that also served long-distance calls. While 411 was mostly used for private calls rather than city services, it helped establish the idea of a short, memorable code.
In the U.K., meanwhile, London set up a 999 service in 1937 as an emergency telephone service that covered a 12-mile radius in the city's West End. American cities caught on, but as call boxes gave way to dial telephones after World War II, phone operators had to field emergency help requests then route it to the appropriate police, ambulance, or fire service—losing precious minutes in the process.
America's postwar population boom highlighted the inadequacy of the emergency telephone system for hundreds of growing cities. For example, Los Angeles maintained over 50 police departments in the 1960s, and if callers weren't sure which department they needed, phone operators were left to guess where to route the call. Callers also couldn't reach desk clerks who were on the line talking to someone else.
The breakthrough
One solution to the capacity problem for emergency services was a new dialing protocol that could coordinate and speed dispatch. In 1968, AT&T launched 911, choosing the number because it could be easily remembered and dialed quickly from rotary phones. On February 16, 1968, the country's first 911 call was placed in Haleyville, Alabama: a test call by a small AT&T competitor, which wanted to beat the telecom giant to the punch.
The bigger breakthrough was the construction of a nationwide, decentralized phone system, through which any local dispatcher could handle calls. The 911 system relies on dedicated phone lines and switches more resilient to outages and congestion than standard lines. The system routes calls to what's known as the Public Safety Answering Point nearest to where it originates; an operator then gathers information about the emergency and alerts the proper responder.
The impact
The 911 system has saved countless lives, with an estimated 240 million calls made to the number in the U.S. annually. More than 96 percent of the U.S. population is currently covered by 911, and approximately 95 percent of jurisdictions automatically pair caller numbers with a physical address. The success of 911 also helped seed similar services internationally, although most countries outside North America use either or both of the codes 999 and 112.
The impact of 911, alongside the enduring importance of 411, spurred a wave of other "N11" numbers, with 311 by far the most effective. First launched in Baltimore in 1996, 311 connects city residents to a comprehensive range of non-emergence local services: noise complaints, debris removal, parking enforcement, pothole reporting, crime tips, dead animal removal, and more. It has since been adopted by more than 200 cities; the largest program, in New York, fields some 50,000 calls a day.
Several other N11 channels have launched since 2000 to help spread the call load: 511, which provides local traffic information; 211, which refers callers to health, human, and social services such as childcare, homelessness, addiction counseling, and senior-citizen programs; and 811, an underground utility service that helps prevent the cutting of subterranean telephone and power lines, water mains, and natural gas pipes.
The future
Smartphone adoption has made some N11 numbers less relevant—511 is largely unnecessary in a world of location-based services such as Google Maps—but widespread connectivity has also led to new demand for digital local services. That transition isn't always easy. Local leaders have pushed for "Next Generation 911," a new standard that allows for texts, pictures, and video information to improve call response, but most telecom operators have failed to implement it.
Non-emergency services are more poised for upgrade. Driven both by demand and budget limitations for live operators, city governments have experimented with a range of digital services to complement dial-in 311. The SeeClickFix app enables residents to notify officials of local service problems in more than 25,000 places. The Open311 initiative provides an open data standard to more easily connect new service apps with the city departments that must ultimately respond to such requests.
Other advances carry the potential to make city service delivery even more seamless, responsive, and cost-effective. Several cities are piloting the use of artificial intelligence to answer basic service inquiries instantly and to generate predictive insights that can improve service quality. Sensors can help emergency responders locate people in need and help departments become aware of problems before they're reported. Data integrations make it possible for cities to create one-stop service shops—not just handling complaints but also guiding people through regulatory processes such as licensing or permitting with greater speed and at lower cost.
Three-digit city services may have started as simple telephone numbers in the 20th century, but their evolution into mobile and social technologies in the 21st century will only broaden their potential for public good.