Mesa
Decoding the "E" in ESG for Hotels: A Mesa Panel Discussion
A summary of the panel discussion between Rachel Steinberg, Head of Mesa at Sidewalk Labs and leading hospitality experts on how can hotels improve their environmental impact.
By Aravind Kumar
The hospitality industry is at a true breaking point, as the risk of not implementing sustainable operations can negatively impact not only the environment but also hotels' bottom lines. There is hard-hitting data to show inaction can prove costly to how hotels are positioned in the eyes of the guests, the safety of their operations and whether they are in compliance with changing energy regulations in their cities.
To underscore the need for sustainable operations, here are some statistics that you cannot ignore. Shifting guest preferences show 73% of travelers will more likely choose an accommodation with sustainable practices. To ensure compliance, hotels need to meet the ambitious goals US cities are setting towards climate change. 130 American cities have joined the Cities Race to Zero, a UN-backed campaign to deliver a zero-carbon world. Operationally, there's bound to be a likely increase in insurance premiums if hotels don't curtail major water leaks. In fact, 21% of water damage claims in commercial properties arise from the hospitality industry.
With this topic taking centre stage, the Mesa team at Google (previously Sidewalk Labs) organized a panel discussion with Marianne Balfe, VP of Sustainability at Highgate and Zach Kupperman, CEO of Kupperman Companies to discuss how hotels can improve their environmental impact. We were also joined by Bengt Lundberg, CEO of Disruptive Technologies, whose company partners with us to provide affordable, innovative wireless sensors that make up the Mesa suite of products.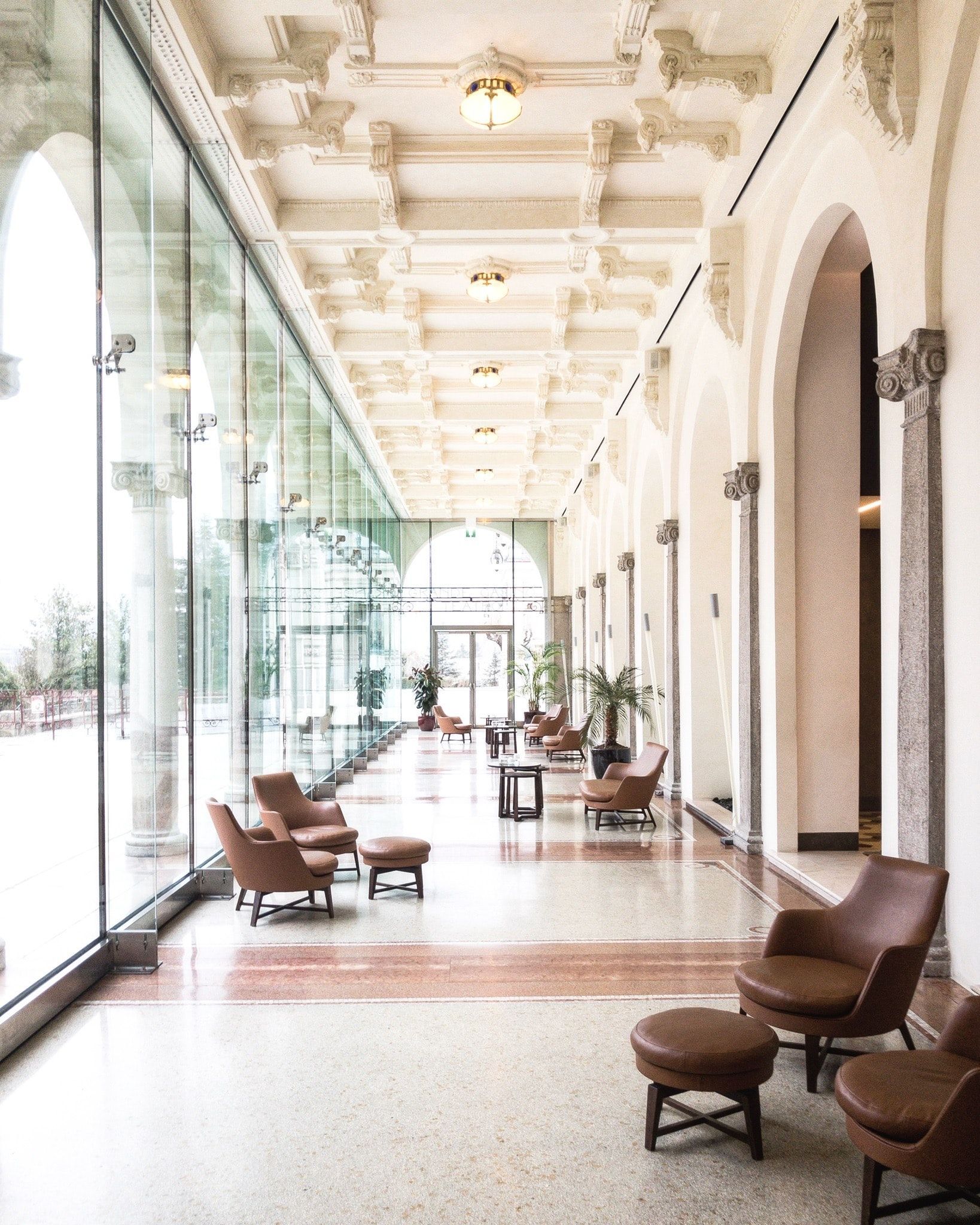 All speakers agreed there is considerable room to improve, especially given that hotels are the most energy intensive commercial properties owing to their use of lighting, HVAC and water annually. So what is the speakers' advice on how hotels can become more energy efficient? Here are three takeaways that hotel owners and operators can start to implement right away:
Do your due diligence: Begin with your business objectives and determine how a technology solution can help you get closer to those goals. Get outside help from third parties if you don't have in-house expertise, to gain a neutral, holistic view on implementation and impact. Zach Kupperman touched upon how Kupperman Companies truly considers the total lifecycle cost of a technology solution and looks at its ROI across different departments. When vetting a solution, consider the business case not only around energy savings but also across labor, operations, customer satisfaction and even carbon emissions (scope 1, 2 and 3) where possible to determine fit.
Behavioral change is key: The human aspect of sustainable operations is often underrated and involving front-line staff early on is key to success. Since hotel staff highly influence the experience in hotels, get their buy-in and encourage them to adopt these changes. Internal training programs that put these changes top of mind for employees are critical and inspiring ownership among employees to keep operations in order can really transform spaces. Marianne from Highgate alluded to how her team routinely involves staff to perform preventative maintenance, check for leaks and find opportunities to save water.
Prepare ahead for regulations: With energy regulations looming around the corner in cities such as New York, Boston and Denver, it's in the hotels' best interest to meet the emission thresholds set per square foot and sourcing renewable energy is a sustainable and proven way to meet this challenge. The hospitality industry is behind the eight ball in this regard and hotels should leverage carbon-neutral certifications to make informed changes across their portfolio. Speakers also encouraged the use of Mesa as it does not require large capital improvements to get started and offers an easy way to continuously monitor energy usage in real-time.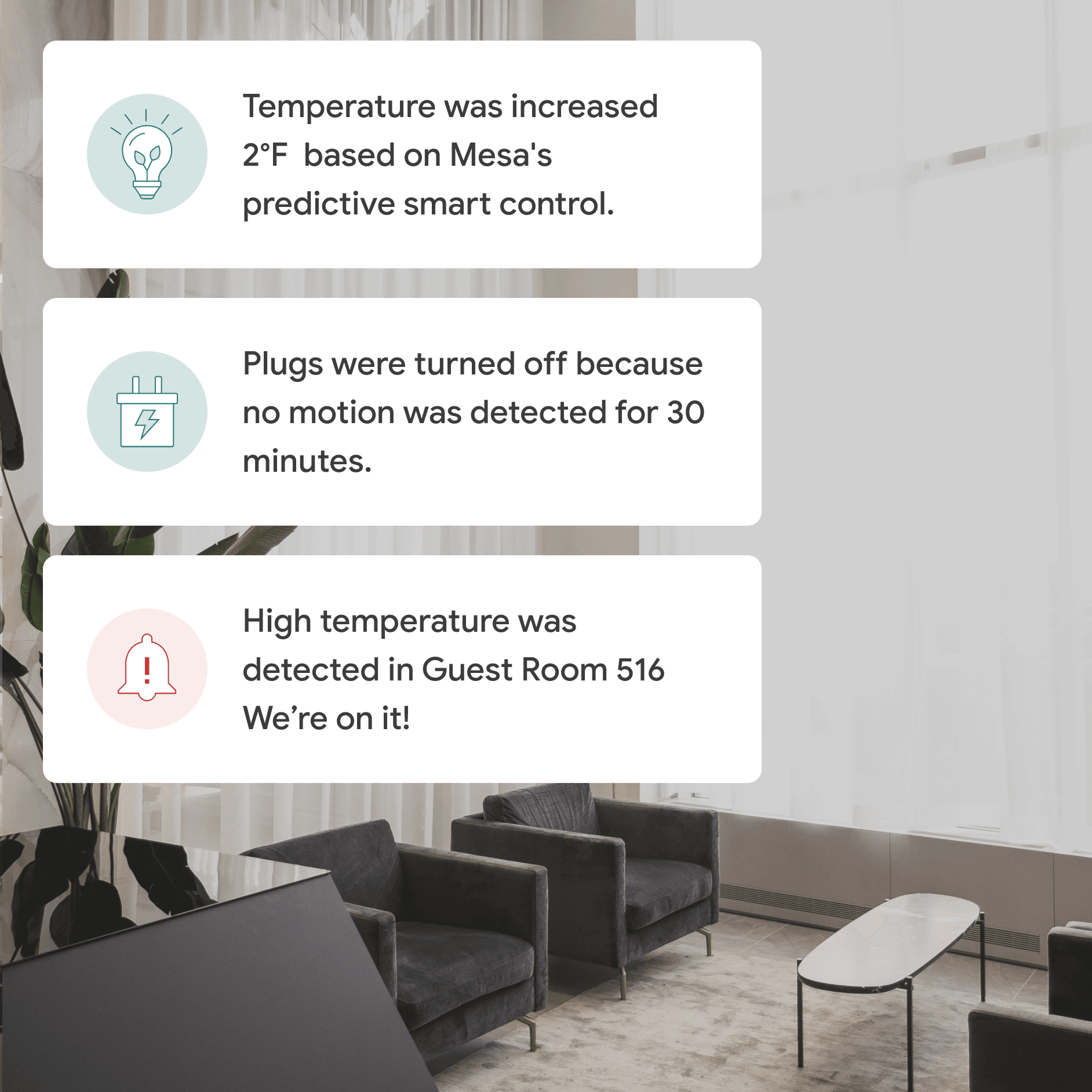 Mesa's plug-and-play solution for energy management is designed to help hotels see energy savings immediately, meet their carbon emission goals and utilize spaces with better data. Mesa's Impact Report, supports ESG reporting and provides transparency into energy efficiency using quantifiable metrics. If you're interested in learning about the benefits Highgate and Kupperman have seen in their hotels with Mesa, click here or get in touch with us at hellomesa@google.com.